FBT Career Services
We are committed to providing you with the skills you succeed in your career. That's why our careers services are here to help you craft extra skills, and offer dedicated support.
These services have been designed to boost your employability and assist you in acquiring your ideal role.
They include:
Speak to one of our dedicated advisors about how our courses and career services can help you.
To book a 1-2-1 session:
Email: birminghamcareers@fbt-global.com
Please allow 1-3 working days for us to reply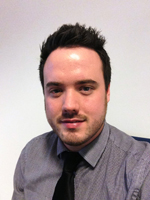 Alex Carroll
Careers and Student Welfare Manager for the Birmingham Campus
Having worked across secondary and adult education, Alex has spent many years delivering employability modules and individual guidance to jobseekers. Such extensive teaching expertise allows him to help students build their CV's by identifying and selling their best skills.
He has experience networking and sourcing job opportunities with recognised organisations such as the Department for Work and Pensions. Alex brings these unique skills to LSBF Birmingham's careers service, and will help connect our students and top companies with one another.